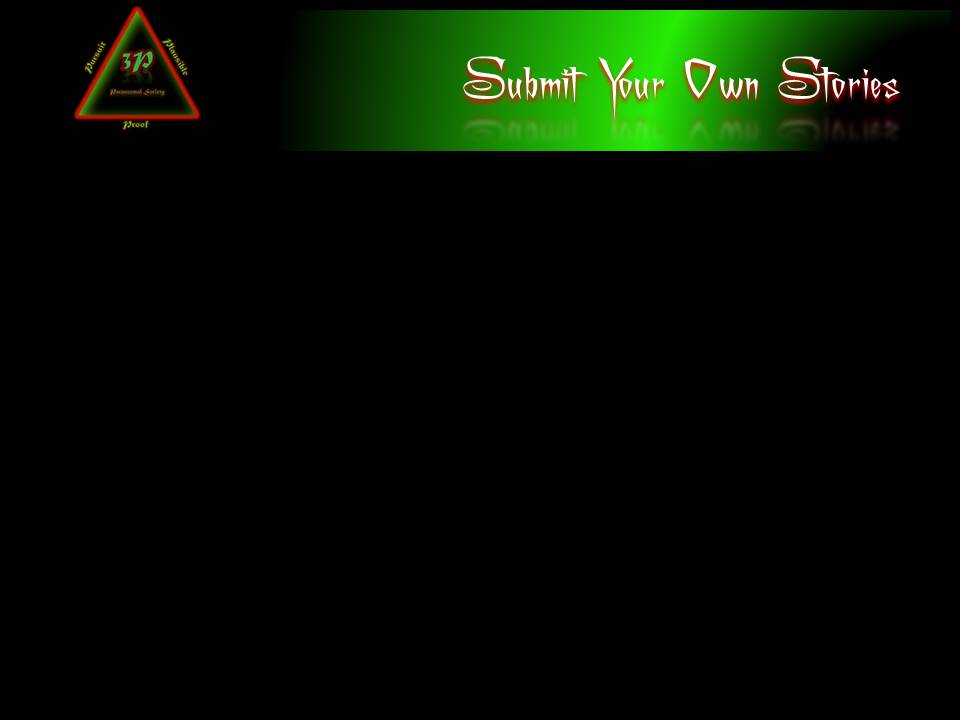 Who is telling us the story?

Do you give us permission to post your story?

Name you would like to post with your story on the site:

Your name: (will not be posted to the site)

If you want to submit one of your photos to 3P

Click on the link provided and attach the photo.

(You can also include your story with the photo)

Submit your questions, comments, or ghost stories here!!